November and December 2017 RTF Meeting Recap
All that happened the past two months.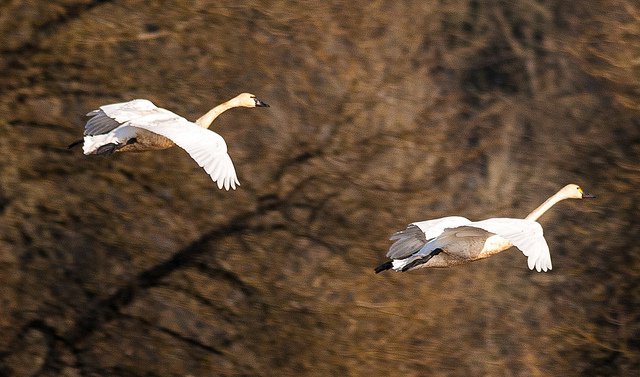 2017 is drawing to a close and the last two RTF meetings of the year are already in the books. Here at the RTF we are working hard to continue to tee up quality analysis, insightful discussions, and useful work products for the region in 2018. Yet, though we are eager to dive into another year, let's first take a brief look back at all that happened at the November and December RTF Meetings.
At the November RTF meeting, the Forum approved a much anticipated analysis for the Non-Residential Midstream Lighting UES Measure. This measure was brought before the RTF several times, and through the subcommittee process to ensure it was done in the best way possible. In November the RTF signed off on this measure analysis, with a few caveats, including removing TLEDs from the analysis until those products could be examined more closely. The measure was adopted as Proven with a sunset date of December 31, 2018.
Also in November, the RTF voted to approve a new measure for Advanced Rooftop Controls. This measure applies to retrofits of existing packaged heating and cooling equipment with constant speed supply fans installed on rooftops of commercial buildings. This measure was approved as Planning, meaning there is an associated research strategy that outlines potential research needed to sure-up these energy savings estimates. The sunset date for this measure was set to November 30, 2020.
The December meeting began with an especially exciting item, a visit from semi-retired Council staff member Tom Eckman to offer the Forum an update on the status of federal efficiency standards. For this agenda item, Mr. Eckman detailed the current status of efficiency standards for a variety of products, some that have recently been finalized, and others that are involved in litigation and negotiated rulemakings. The status of these federal standards is something the Council continues to monitor, and could likely be a topic that comes before the RTF again.  
Additionally, in December the RTF approved updates to the Residential Lighting UES workbook. This high profile, and very large UES analysis, was approved with some caveats by the RTF, and, like all RTF measures, will undergo a thorough quality control process before being finalized. The analysis for screw-in lamp measures was approved as Proven. The pin-based lamp measure analysis was approved as Small Saver, and the analysis for fixtures was approved as Planning with an associated research strategy. The sunset date for all measure applications was set to January 31, 2019.
Next year, the RTF will embark on an ambitious agenda that will include a number of new exciting measures, analysis updates, and impassioned discussions. In 2018 the RTF will be moving to a two day meeting schedule, every other month, with meetings in January, March, May, July, September, and November. In the in-between months the RTF is planning webinars to keep members appraised of what is going on behind the scenes. Curious about when items might be coming up, this November management updates presentation may have the answers.