Interested in working with the RTF? The RTF issues requests for proposals on an as needed basis to support tasks under its work plan. 
All qualified proposers will be evaluated and considered for selection without regard to race, color, national origin, religion, gender, gender identity (including gender expression), sexual orientation, marital status, age, disability, genetic information, or military or veteran status.
---
Job Listing: RTF Manager
The Northwest Power and Conservation Council (Council) is seeking a Manager for its Regional Technical Forum (RTF). The RTF conducts critical and innovative analysis in energy efficiency and is growing its expertise in demand response. This position guides the work of the body and provides a touch point to the broader Council power planning efforts and other activities across the Northwest. The Council is seeking a Manager for the RTF to provide management support for the body, assist with the development and implementation of the RTF budget and work plan, manage and direct multiple contractors, and represent the RTF at the Council and public appearances. This position reports to the Power Planning Resources Manager and is part of the Council's Power Planning Division.
More information about duties, responsibilities, and qualifications can be found posted to the Council website here. 
Position will remain open until filled. Application review will begin on October 12, 2022 and will be reviewed on a rolling basis and interested candidates are encouraged to submit their applications promptly. Interested applicants should submit a letter of interest, resume, and references electronically as a single pdf to shirotsu@nwcouncil.org.
---
Request for Qualifications
The RTF has an open solicitation for qualified consultants. The RTF recently revised its solicitation and is seeking new (or updated) proposals from interested consultants. A new aspect required by this RFQ is completion of the Qualifications Summary Form. Proposals are not considered complete without completion of this form.
 
Request for Qualifications (updated 2016)
RFQ Qualifications Summary Form (must complete with proposal)
Please review the Request for Qualifications and reach out to Jennifer Light (jlight@nwcouncil.org) with any questions. 
Past Proposals
The following are a list of past proposals that were awarded by the RTF:
RTF Measure Cost Review and Recommendations
Refrigerant Impact on Energy Efficiency
2022 Commercial EnergyPlus Building Model Alignment to Regional Data
2022 Quality Control and Quality Assurances Services
2022 RTF Minutes Services
Sub-Regional Baseline Exploration
RTF Workbook Update for 2021 Power Plan Findings
Exploration into Climate Files for RTF Analysis
Studies on Valuation of (1) Resiliency and (2) Flexibility
EnergyPlus Front-End Scoping Project
2020 Regional Conservation Report
2021 Contract Analyst Services
ProCost Scoping Effort
2020 Guidelines Update and SEM Guidance
Residential Building Simulation Model Scoping
2019 Regional Conservation Progress Report
2020 Contract Analyst Services
2020 Quality Control and Quality Assurance Services
2018 Regional Conservation Progress Report
2019 Contract Analyst Services
Development of Hourly Profiles for Energy Efficiency Measures
2017 Regional Conservation Progress Report
2018 Contract Analyst Services
QA/QC for 2018
2017 Contract Analyst Services
Quality Standards for Associated Capacity Benefits
RTF Website Redesign and Development
2016 Technical Contract Analyst Services (closed)
QA/QC for 2016
Technical Contract Analyst Services
RTF Monthly Meeting Minutes Services
QA/QC for 2015
Technical Contract Analyst Services
Non-Res UES Schools Weatherization Measures
QA/QC Contractor RFP
Phase I: UES Measure Review
Phase II: UES Measure Compliance 
ELCAP Data Assembly and Conversion
Deemed Calculator Conversion
Procost Modifications
RFP for Technical and Management Services
Have questions? Please get in touch.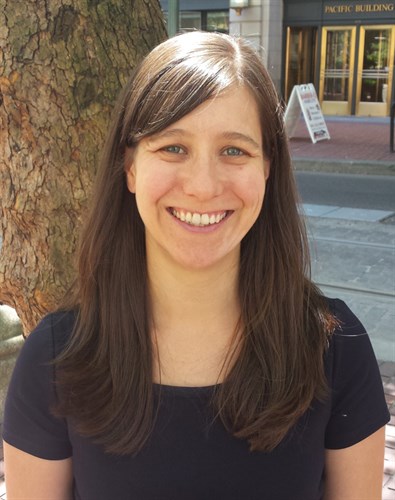 Jennifer Light
RTF Manager/Chair