January 2018 RTF Meeting Recap
The first of six two-day meetings this year, the January convening of the RTF was an energy efficiency extravaganza, jam packed with lively debate, after-hours extracurricular activities, and ultimately, a wealth of important RTF presentations and decisions. We covered a lot of ground and made a lot happen January 30-31, so much so that we are giving the RTF membership a (sort of) break until March. Until then there will be plenty of work going on behind the scenes on the part of RTF Staff and the Contract Analyst Team, as well as some subcommittee action to keep RTF fanatics from suffering withdrawals. On February 22nd, we will be having a brief webinar to check-in on items coming up at our next meeting March 27-28, but before that, let's take a look back at all that went down in January.
At the January RTF Meeting, two standard protocols for Non-Residential Lighting were approved, one for code-compliant projects, and one for retrofits. For the retrofits protocol, the RTF approved updates to the existing protocol and set the sunset date to January 2019. These updates include the addition of an option hours of use table to support modeled savings estimates, and updates to the control savings fractions, with new control type/space type combinations. The Code-Compliant Non-Residential Lighting Standard Protocol is a new protocol approved by the RTF that applies to non-residential lighting projects that trigger building codes, such as new construction and major retrofits. This protocol is set to sunset in September 2020.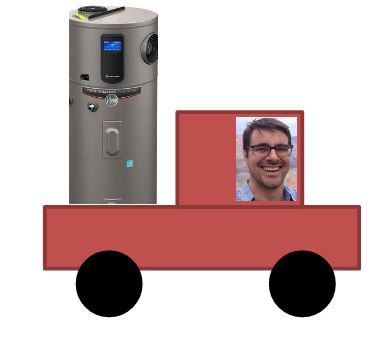 Additionally, the January meeting brought with it updates to the existing Residential Heat Pump Water Heater UES measure. This included updated market and cost data, updated assumptions about the interaction with the HVAC system, and improvements to modeling savings for new products. These changes had minimal impact on the cost-effectiveness of these measures.
Along with these updates, the RTF approved new measure identifiers for heat pump water heaters being installed in any location/any vintage home. These are measures intended for retail or midstream programs where the key known variable is the purchase of a water heater. These new measure identifiers were approved as planning, as the RTF is seeking better data to inform several of the assumptions in the analysis. .
The March RTF Meeting (03/27-03/28) is already shaping up to be action packed. We anticipate a number of residential new construction topics to delve into, as well as a few agricultural measures on day two. The details of this agenda continue to be developed, so be sure to check back on the meeting page for updates. See you soon!