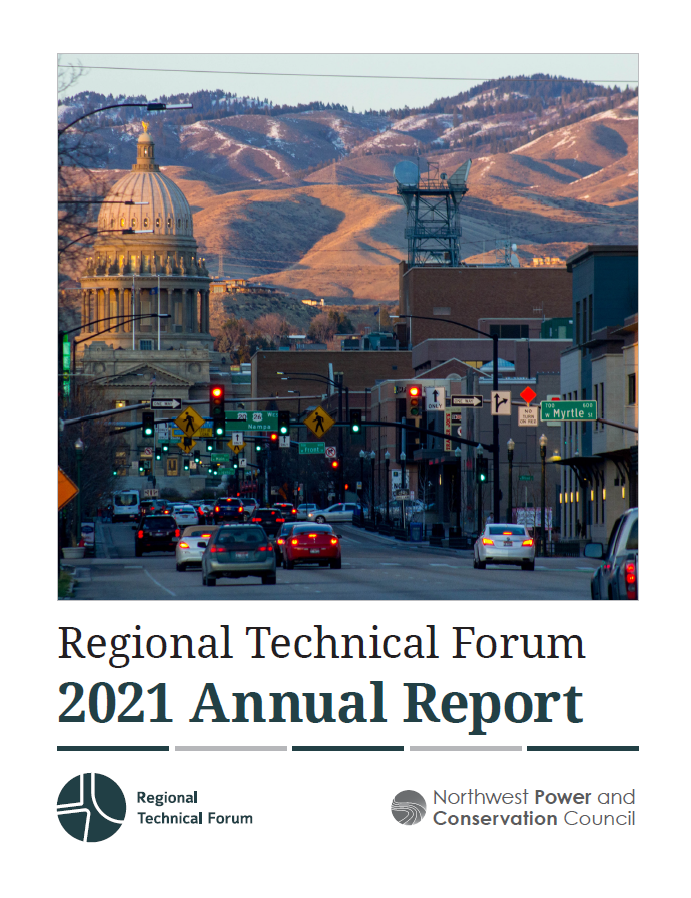 Every June the RTF publishes an annual report enumerating its accomplishments over the course of the previous year. In 2021 the RTF continued their central work of developing and maintaining conservation measures, including in newer areas like commercial HVAC, as well as improving on old standards like manufactured home duct sealing and irrigation hardware.
The RTF also worked to expand their offerings beyond unit energy savings into more complex and nuanced work in hopes of helping programs adapt to the changing energy landscape. In 2021 that looked like developing guidance documents for evaluating programs like industrial strategic energy management and home energy reports and exploring the value of energy efficiency beyond just kilowatt savings.
2021 was also a busy year at the Council. With the approval of the 2021 Power Plan, the region is closing the book on the seventh plan and entering the 2021 Plan world, which paints a picture of a regional energy system that looks very different than the one we're used to. The RTF has adapted to this shift and is doing the work to keep growing this resource. 
The full report is available here:  2021 Annual Report